Scarborough & Whitby
Scarborough & Whitby
Monday 17th to Friday 21st September
£269.00 per person
(No Single room supplement subject to availability)
.
.
View from Delmont Hotel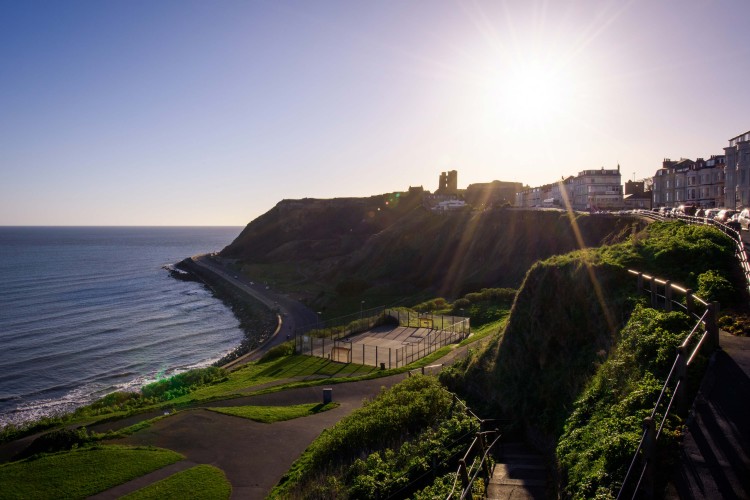 .
The Delmont Hotel is 2 minutes walk from the beach. With splendid views over Scarborough's North Bay, this family-run hotel is placed only
0.5 miles from the lively town centre.
.
North Bay's quiet beach, Scarborough's lively town centre and Scarborough's Open Air Theatre are all a 5-minute walk away. The South Bay beach, harbour and
Scarborough's Old Town can be reached with a 10-minute walk.
.
Each room at the Delmont has lift access and is equipped with a TV,
radio and free tea and coffee. Most of the rooms have views of
the bay, whilst all have a private bathroom.
.
The bar and comfortable lounges all offer sea views.
.
.
Premium Seaview Room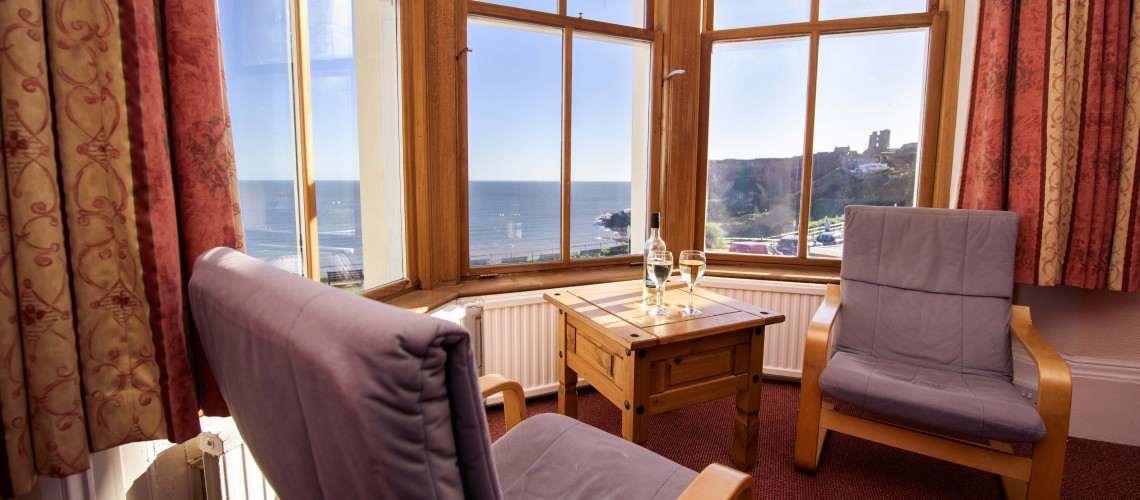 .
Tuesday 18th September - Whitby
Today we travel to the bustling fishing port of Whitby where the famous Abbey, the inspiration for Bram Stoker's 'Dracula', stands guard, high above the town.
There's time to explore the narrow streets, perhaps buy some
Whitby jet the 'black amber of the north', and have
'proper' fish and chips for lunch.
.
In the afternoon we take the steam-hauled North Yorkshire Moors Railway for a trip through the spectacular national park and 'Heartbeat' country to Pickering.
.
.
Whitby Harbour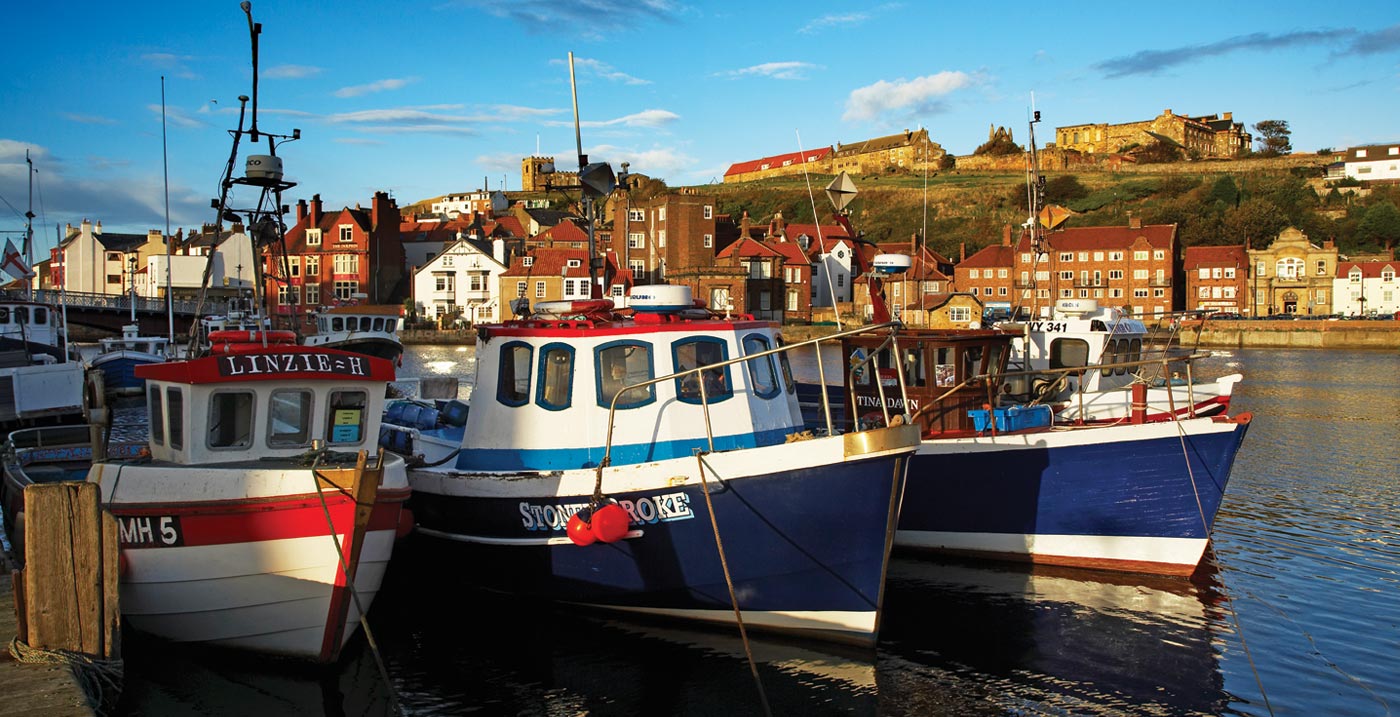 .
.
North Yorkshire Moors Railway
.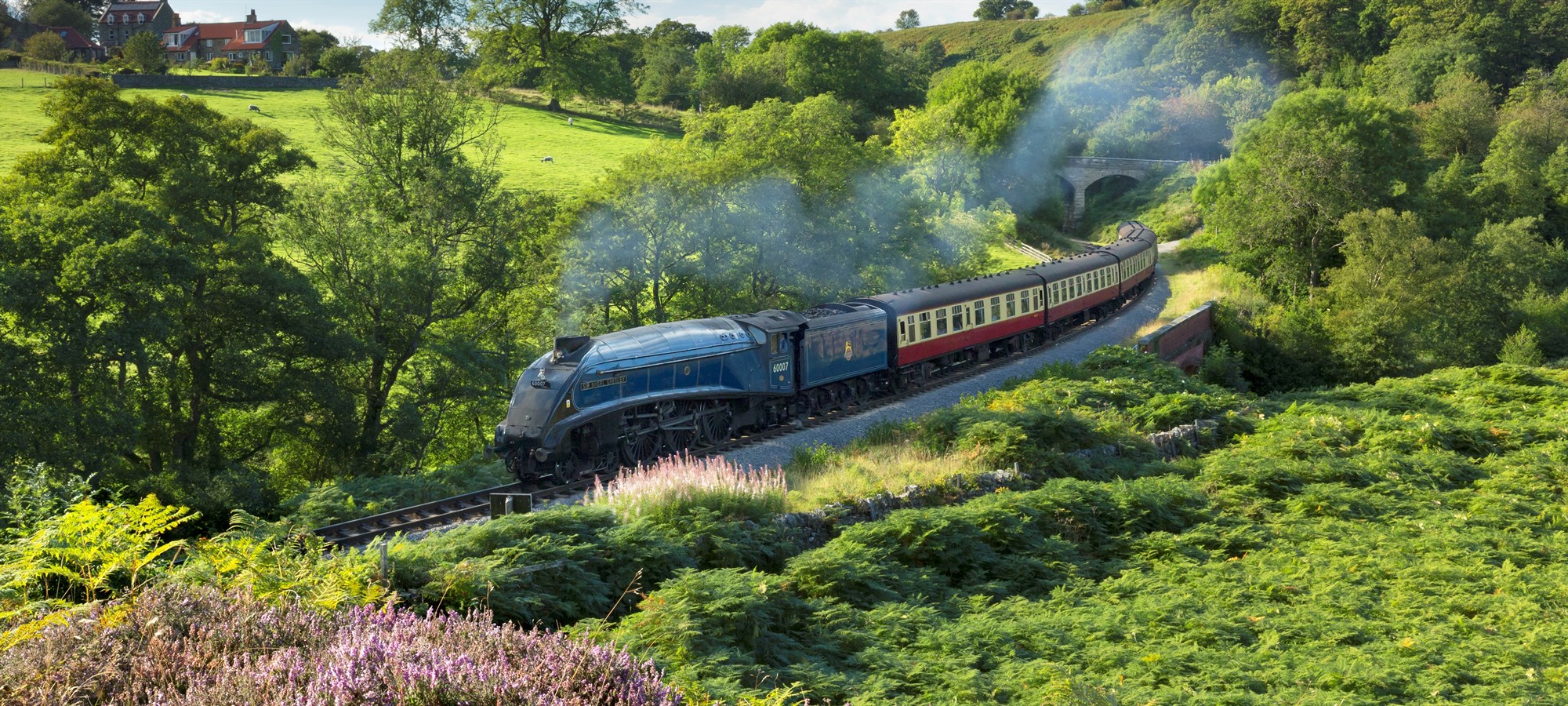 .
.
Wednesday 19th September - Filey and Castle Howard
This morning we travel via the coast road to visit the traditional seaside resort of Filey, the gentle pace of life, long sandy beach and historic promenade attracting
generations of visitors.
.
.
Filey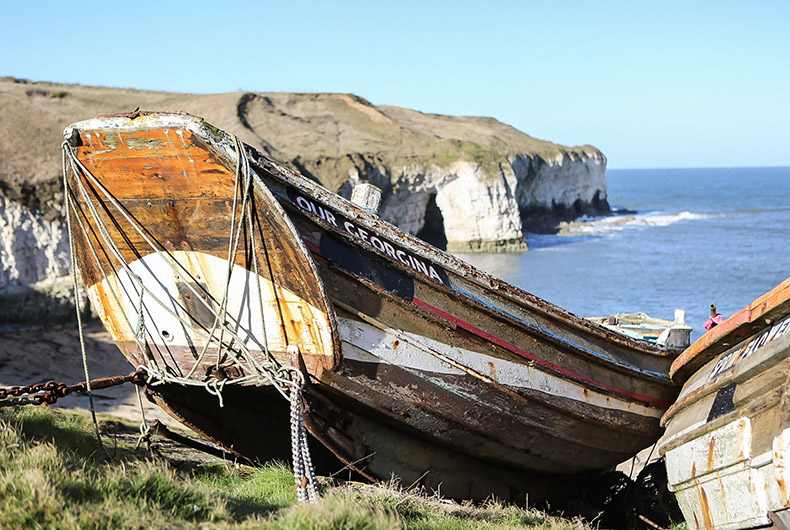 .
.
We continue to Castle Howard, one of the grandest private houses in the country, made famous for its starring role in the TV series 'Brideshead Revisited'. The 18th century residence is set within 1,000 acres of breathtaking landscape, dotted with temples, lakes, statues and fountains.
.
.
Castle Howard

.
.
Although building work began in 1699, the construction of Castle Howard took
over 100 years to complete, spanning the lifetimes of three Earls.
The 3rd Earl of Carlisle enlisted the help of his friend, dramatist John Vanbrugh. Vanbrugh, having never built anything before, recruited Nicholas Hawksmoor
to assist him in the practical side of design and construction and
between 1699 and 1702 the design evolved.
.
Built from east to west, the house took shape in just under ten years. By 1725, when an engraving of the house appeared in Vitruvius Britannicus (The British Architect),
most of the exterior structure was complete and its
interiors opulently finished.
.
.
Castle Howard
.
.
Thursday 20th September – Free day in Scarborough
With its dramatic cliffs, historic harbour, award-winning beaches, bustling town centre, it's no wonder that Scarborough is known as the 'Queen of the Yorkshire Coast'.
.
Scarborough is the original seaside resort; stunning scenery, glorious beaches, loads to see and do, people have been flocking to Scarborough for nearly 400 years.
.
Scarborough Beach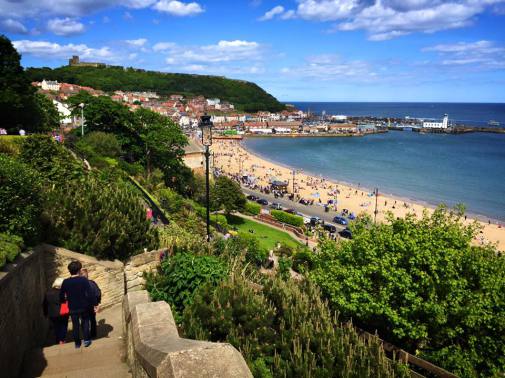 .
You can still immerse yourself in history with Scarborough Castle and the Rotunda Museum of geology. You could venture down to the seafront to enjoy the
traditional amusement arcades, ice cream parlours,
shellfish stalls and beach huts.
.
One of Scarborough's beautiful parks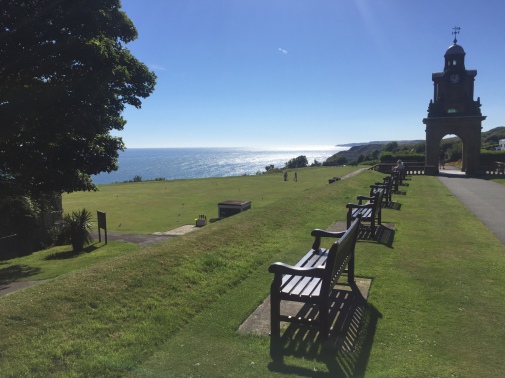 .
.
Scarborough Cliff Lift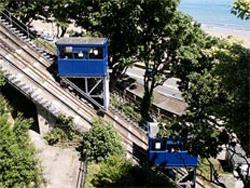 .
.
Outdoor adventures can be found in numbers: try boating in Peasholm Park; take a ride on the miniature railway; be daring on the Sky Trail Adventure bridge and beam
course; splash about at the Alpamare Waterpark and make friends
with the penguins at Scarborough Sea Life Sanctuary.
.
.
Monday 17th September 2018
Five Days/Four Nights
£269.00 Per Person
No Single room supplement subject to availability
.
.
Price includes:
Three Course Evening Dinner
Full English or Continental Breakfast
Single Journey on North Yorkshire Moors Railway
Edtrance to Castle Howard
Visits to Whitby and Filey
Free time in Scarborough
..
Price also includes pick-up from and return to any of our
regular pick up points in and around Bristol
You can see a full list of our pick-up points
on our main menu
You can book your Away Break with just a
£50.00 per person deposit
To book your break phone our booking team on
01225 444422
or book on-line below

If you would like a home pick-up and return we
can arrange it at an extra cost of £25.00
(Covers any number of people from one address)
........
If you choose to book online using the icon below we will only take £50.00 per person deposit from you at this stage and will contact you afterwards to take more details
regarding your room requirements
IMPORTANT - Your deposit and payment is fully protected
In accordance with 'The Package Travel, Package Tours Regulations 1992'
all passengers booking with Bugler Coaches Limited are fully covered
for the initial deposit and balance of monies paid arising from
the insolvency of the Company
You can book with complete peace of mind
.
.