Canterbury Tales
Canterbury Tales
Monday 4th to Thursday 7th June 2018
£315.00 per person (Single Room Supplement £16.00 per night)
,
.
Judds Folly Hotel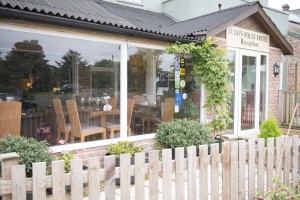 We'll be staying at Judd's Folly Hotel which is located on the outskirts of the Historic Market town of Faversham, Kent.
The Hotel is situated in 3 acres of open parkland with a tree lined drive, with beautiful distant views to the Faversham Quay and Swale Estuary.
The Hotel has been extensively refurbished to create an individual
boutique style hotel with luxurious restaurant, bar.
.
.
Canterbury Cathedral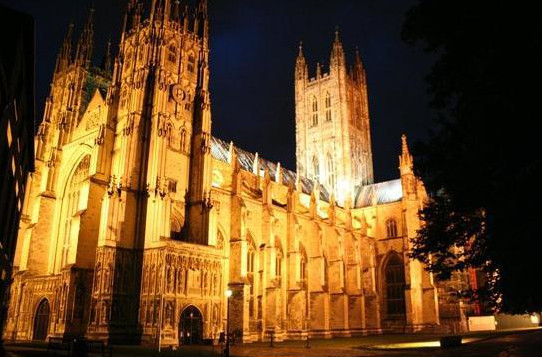 See the spires, hear the tales – embrace Canterbury with all its charm. Stunning Canterbury Cathedral, is an unforgettable experience;
be awed by the stone-work depicting past kings and the
early medieval stained glass.
.
Your Holiday includes entry to the Cathedral and a guided
Tour of Canterbury Tales.
.
.
Shepherds Neame Brewery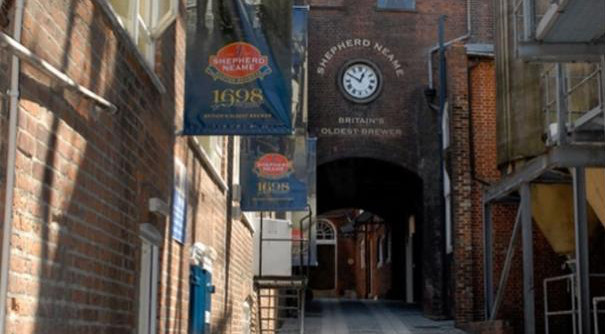 .
.
Discover The Secrets of Britain's Oldest Brewery
This award-winning guided tour takes visitors around the Faversham Brewery
site to learn about the ancient art of brewing. See brewing and
fermentation vessels; taste natural mineral water from
the brewery's well; try some malted barley and
smell locally-grown Kentish hops.
The 80 minute tour also includes a visit to the Old Brewery Store, housed in the old wines and spirits store, which features impressive displays of
historic delivery vehicles, a recreated coopers' workshop, bygone
pub signs and a collection of hop picking memorabilia.
It ends back in the Visitor Centre with a tutored tasting of Shepherd Neame's Kentish ales and speciality lagers, before visitors have the chance
to visit the Brewery Shop and pick up a souvenir,
gift or some of their favourite beer.
.
Your Holiday Includes Brewery Tour and Lunch
.
.
Whitstable Castle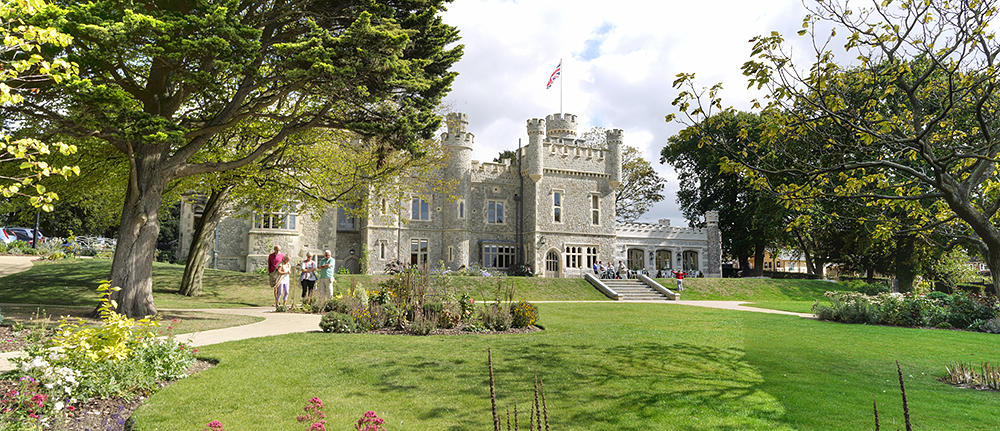 .
Whitstable Castle and Gardens is a stunning venue set in three acres of beautiful landscaped gardens, just 200m from Tankerton beach and
a few minutes walk away from the historic Whitstable Harbour.
Whitstable Castle and Gardens or Tankerton Towers as it was first called started life as a residence for the Pearson family in the late 1790s
and over its long history, it has been developed and improved
by successive owners and a Heritage Lottery Grant.
Following a £3m refurbishment the Castle is now
managed by the Whitstable Castle Trust.
.
Your Holiday includes a Guided Tour of Whitstable Castle
and a Cream Tea
..
.
Whitstable Harbour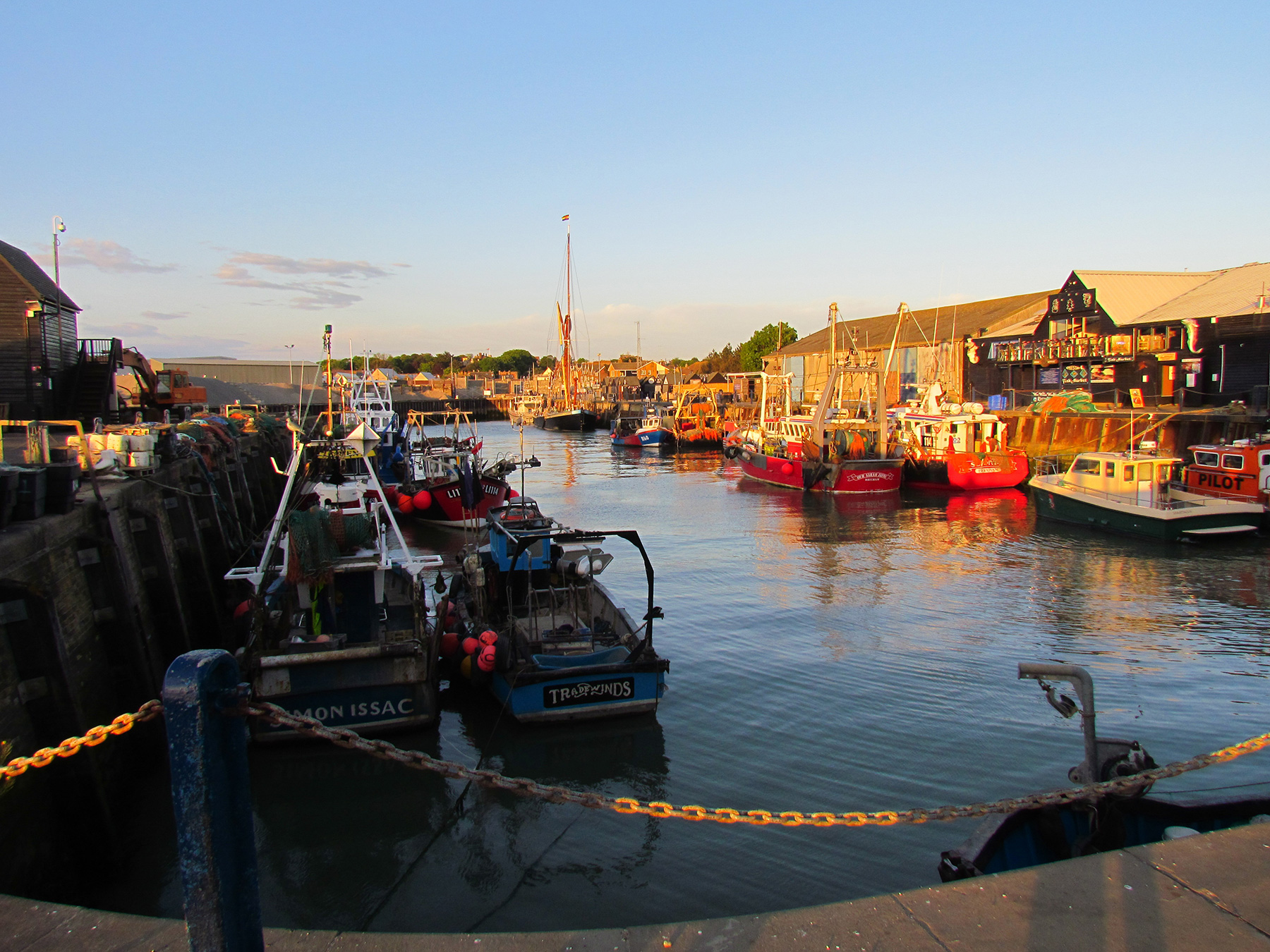 .
A small fishing town famous for its oysters Whitstable Harbour is
full of history and character.

Whitstable Harbour lies on the North Kent coast at the mouth of the River Swale. It is a visible link that Whitstable has with its interesting history,
which includes diving , ship owning, fishing and world-wide trade.

The connection with the Canterbury and Whitstable railway - the Crab & Winkle Line - was the reason for the harbour's construction
in 1831 to bring heavy materials, such as coal, from
Newcastle to Canterbury.
.
Your Holiday includes free time to explore Whitstable Harbour
.
.
.
Monday 4th June 2018
Three nights/four days
£315.00 Per Person
Single Room Supplement £16.00 per night
.
.
Price includes:
Three Course Evening Dinner
Full English or Continental Breakfast
Tour & tasting at Shepheard Neame brewery & 2 course lunch included
Costumed guided welcome with further guided tour of Canterbury Tales
Entry to Canterbury Cathedral
Guided tour of Whitstable Castle & Gardens with cream tea
Free time at Whitstable harbour
..
Price also includes pick-up from and return to any of our
regular pick up points in and around Bristol
You can see a full list of our pick-up points
on our main menu
You can book your Away Break with just a
£50.00 per person deposit
To book your break phone our booking team on
01225 444422
or book on-line below

If you would like a home pick-up and return we
can arrange it at an extra cost of £25.00
(Covers any number of people from one address)
........
If you choose to book online using the icon below we will only take £50.00 per person deposit from you at this stage and will contact you afterwards to take more details
regarding your room requirements
IMPORTANT - Your deposit and payment is fully protected
In accordance with 'The Package Travel, Package Tours Regulations 1992'
all passengers booking with Bugler Coaches Limited are fully covered
for the initial deposit and balance of monies paid arising from
the insolvency of the Company
You can book with complete peace of mind
.
.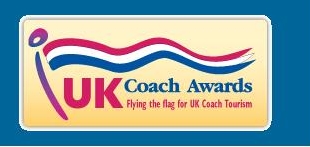 Tastes & Tales of Canterbury- Book now