Bournemouth & The New Forest
Bournemouth and
The New Forest
Three Nights/Four Days staying at the luxury Wessex Hotel
Including excursions to The New Forest and Sandbanks
Monday 11th to Thursday 14th September 2017
Only £199.00 per person (Single Room Supplement £36.00)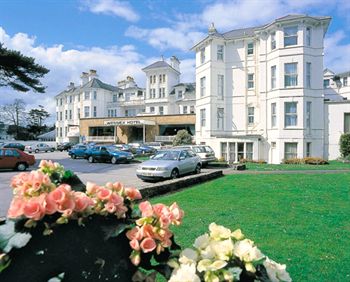 Wessex Hotel is a charming 3-star Hotel set in a prime location in the centre of Bournemouth. The hotel gives easy access to Bournemouth City Centre
and Bournemouth Beach. Also Bournmouth Pier is not far away.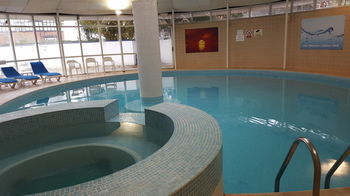 Relax in the Hotel's leisure facilities which include an indoor and outdoor swimming pool, a sauna and jacuzzi

New Forest
Including in your holiday is an excursion to The New Forest.
We'll tour around The New Forest with stops in the idealic
villages of Lyndhurst and Brockenhurst.
See why Brockenhurst has been declared offically the
most beautiful place to live in Britain.
The area is home to ponies, deer, donkeys and cows, all of which are known
to roam the main street. The village has the enchanting New Forest
on it's doorstep, a selection of warm and inviting pubs
to enjoy and beautiful views in every direction.
New Forest Ponies
We'll also do an excursion to Sandbanks famous for the price of the property.
Sandbanks has by area the 4th highest land value in the World.
In 2005 a modest bungalow on the peninsula sold for three million pounds,
despite its state of disrepair. The same bungalow, in the same condition
went on sale in 2007 for four million pounds.
Sandbanks beach is also know as the best beach in the UK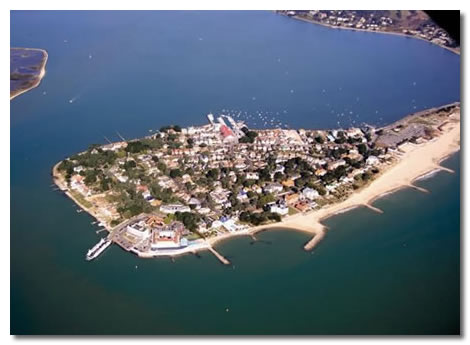 An aerial view of Sandbanks
Monday 11th to Thursday 14th September 2017
£199.00 per person (Single Room Supplement £36.00)
Holiday Price includes:
Three course evening dinner
Full English or Continental breakfast
Excursions to New Forest & Sandbanks
Price also includes pick-up from and return to any of our
regular pick up points in and around Bristol
You can see a full list of our pick-up points
on our main menu
You can book your Away Break with just a
£50.00 per person deposit
To book your break phone our booking team on
01225 444422
or book on-line below
If you would like a home pick-up and return we
can arrange it at an extra cost of £25.00
(Covers any number of people from one address)
........
If you choose to book online using the icon below we will only take £50.00 per person deposit from you at this stage and will contact you afterwards to take more details
regarding your room requirements
IMPORTANT - Your deposit and payment is fully protected
In accordance with 'The Package Travel, Package Tours Regulations 1992'
all passengers booking with Bugler Coaches Limited are fully covered
for the initial deposit and balance of monies paid arising from
the insolvency of the Company
You can book with complete peace of mind