Houses of Hertfordshire
Houses of Hertfordshire
Monday 6th to Wednesday 8th August 2018
£215.00 per person
(No Single room supplement subject to availability)
.
.
Hertfordshire, sitting just to the north of London, is a county too often overlooked by visitors as they head in and out of the capital.
So here's a new short break that includes visits to Hatfield House
and Gardens, the Roman city of Verulamium,
better known today as St Albans.
.
.
Mercure London Watford Hotel Pool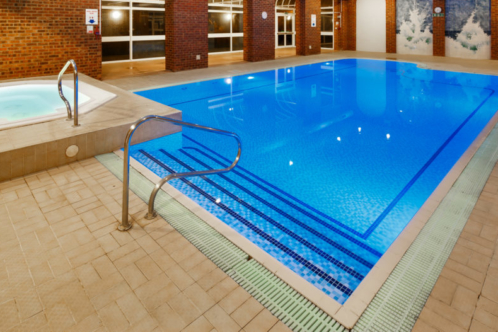 .
.
The Mercure Watford is an impressive 4 Star Hotel.
In the stylish Brasserie and Bar, guests can enjoy traditional and internationally inspired cuisine in a relaxed atmosphere.
..
There is a gym with heated indoor pool and a spa with sauna
and steam room for guests to relax in after a long day.
.
All 218 bedrooms feature an HD LED TV, complimentary
high speed Wi-Fi and tea and coffee making facilities.
.
This hotel has rooms adapted for disabled use and a car park on-site.
.
.
Hatfield House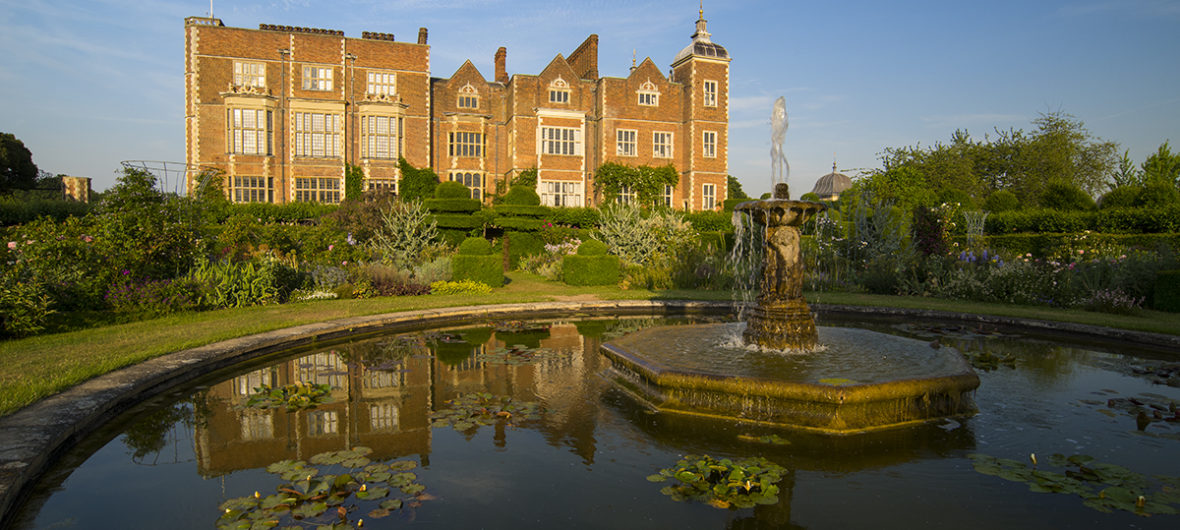 .
We visit Hatfield House and Gardens, the home of the
7th Marquess and Marchioness of Salisbury.
Inside, the many rooms feature striking examples of Jacobean craftsmanship.
Outside, the extensive gardens have a 17th century character
with terraces and garden enclosures.
.
.
Hatfield House & Gardens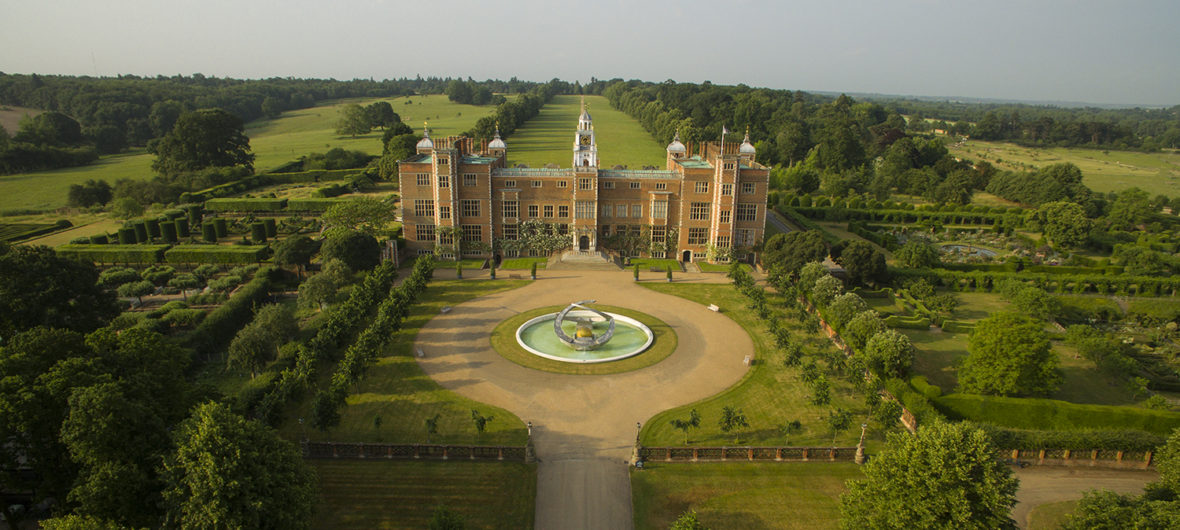 .
.
The West Garden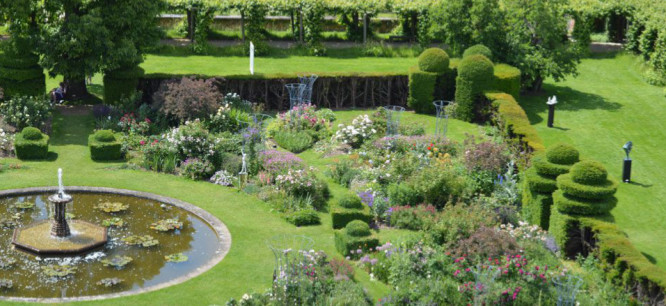 .
.
In 1611, Robert Cecil, 1st Earl of Salisbury built his fine Jacobean House adjoining the site of the Old Palace of Hatfield. The House was splendidly decorated for entertaining the Royal Court, with State Rooms rich in paintings, fine furniture and tapestries.
,
Superb examples of Jacobean craftsmanship can be seen throughout Hatfield House such as the Grand Staircase with its fine carving and the rare stained glass window in the private chapel. Displayed throughout the House are many historic mementos
collected over the centuries by the Cecils, one of England's
foremost political families.
.
.
St Albans Cathedral

.
.
In the afternoon we travel to St Albans, named after St Alban, Britain's first Christian Saint. His shrine can be seen in the St Albans Cathedral, its great tower
including Roman bricks salvaged from the ruins of Verulamium.
.
.
Verulamium Museum and Park

.
We include admission to the Verulamium Museum, an award-wining museum
with re-created Roman rooms, objects from the old city, and superb mosaics.
.
A short walk away, a modern building (free entry) houses a preserved Roman
mosaic that covers a hypocaust, a Roman system of underfloor heating.
This remarkable piece of history was part of a suite of rooms in a
large town house built around AD 200 and brings to life the
scale and magnificence of a major Roman town house.
.
.
Kennet & Avon Canal in Newbury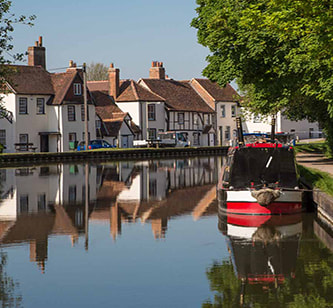 .
.
Also included in your holiday is a visit to the beautiful market town of Newbury.
As well as a modern shopping centre, the canal meanders through the town,
with a pretty waterside path running alongside it, and plenty of boat moorings.
.
At Newbury Wharf, you can see many buildings linked to the canal's history.
The canal passes through the leafy Victoria Park, with the traditional
English attractions of a boating lake, bandstand and bowls club.
.
.
Monday 6th August 2018
Three days/two nights
£215.00 Per Person
No Single room supplement subject to availability
.
.
Price includes:
Three Course Evening Dinner
Full English or Continental Breakfast
Admission to Hatfield House & Gardens
Admission to Verulamium Museum
Free time in Newbury
..
Price also includes pick-up from and return to any of our
regular pick up points in and around Bristol
You can see a full list of our pick-up points
on our main menu
You can book your Away Break with just a
£50.00 per person deposit
To book your break phone our booking team on
01225 444422
or book on-line below

If you would like a home pick-up and return we
can arrange it at an extra cost of £25.00
(Covers any number of people from one address)
........
If you choose to book online using the icon below we will only take £50.00 per person deposit from you at this stage and will contact you afterwards to take more details
regarding your room requirements
IMPORTANT - Your deposit and payment is fully protected
In accordance with 'The Package Travel, Package Tours Regulations 1992'
all passengers booking with Bugler Coaches Limited are fully covered
for the initial deposit and balance of monies paid arising from
the insolvency of the Company
You can book with complete peace of mind
.
.